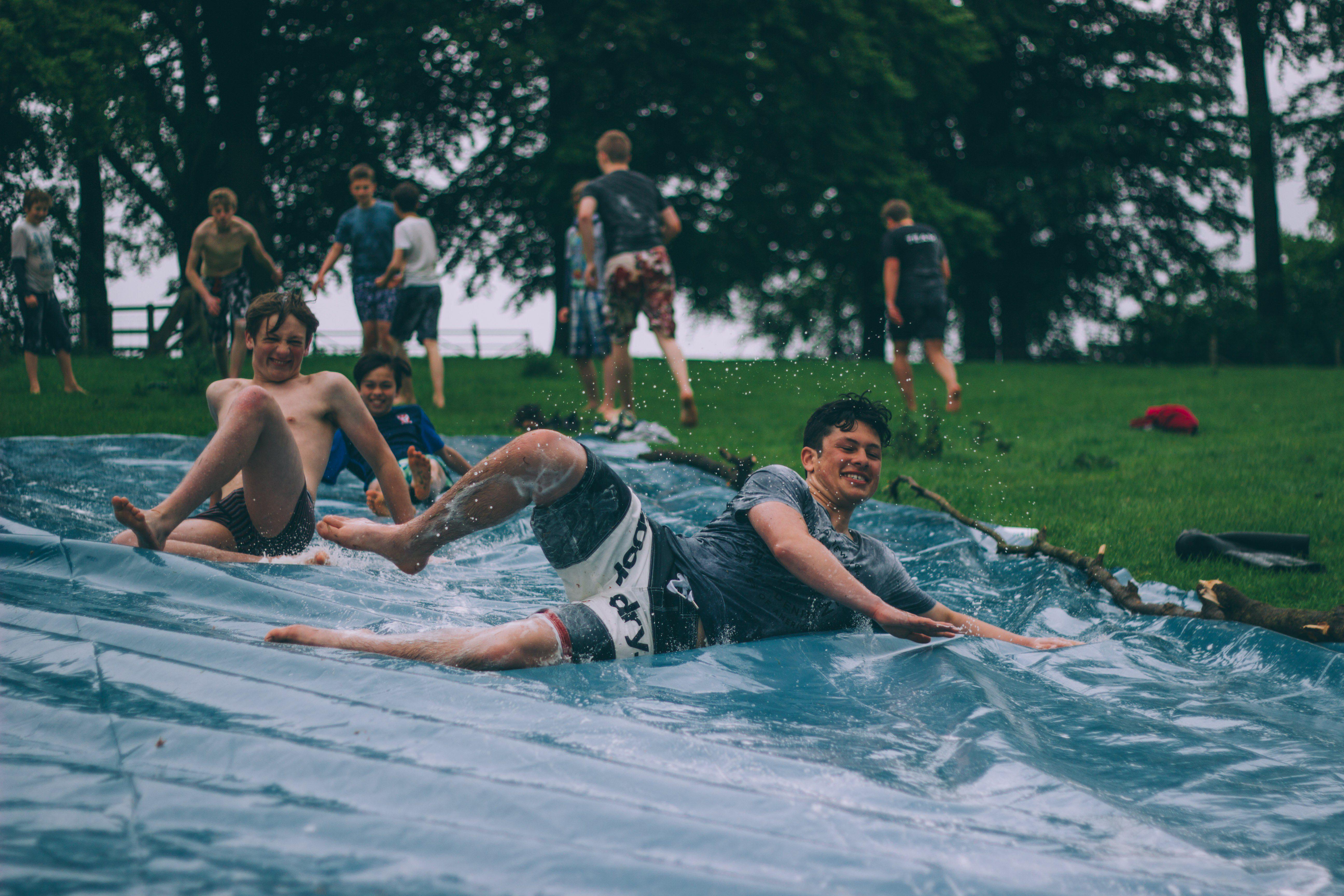 A door to door chocolate sale, a cosy spaghetti dinner party or a challenging quiz night? Corona has been throwing spanners in the works for over a year now and has left some clubs short of cash. In this article, we offer you a few ideas on how to raise money through fully Corona-proof activities.
Dinner party at home
If your members and supporters can't come to your dinner parties, bring the party to them. Organise home deliveries or takeaways. A lot of practical hassle, you say? Maybe a local restaurant is willing to collaborate in a win-win arrangement.
Be sure to check what corona measures are applicable in your area. And give people the option of paying cash-free.
Free income with Trooper
Get the money where it's at: from the webshops that are running at full speed these days. Trooper works with brands that donate a percentage of their profits to non-profit organisations. Each time your supporters shop through Trooper at bol.com, Torfs or Dreamland, your association gets a percentage of the sale. Registering is free!

Sponsorship: a trusted investment type
Is your club saving up for new football goal posts, its own sound system or even a complete renovation of the youth club room? Talk to companies in your network. They can invest in your organisation and in return, you offer them a service that is valuable to them.
It will be even more fun - and lucrative - if you also involve private persons as sponsors. Ask your members to have themselves sponsored per kilometre they've walked, cycled, or scootered... All safely within their own bubble, of course.
Chore service
An ideal way to get the young moving! Spread the word that everyone in your organisation can be 'hired' to do the shopping, wash the car, weed the garden... Any chore is possible, as long as it can be done outside, by appointment whilst keeping safe distances.
Tip: sometimes you earn more when you ask for a 'free contribution' than when asking for a fixed price.
A nostalgic raffle
In exchange for extra visibility among your association's supporters, the shopkeepers in your area will undoubtedly be happy to donate a small or large prize.
If you can't sell raffle tickets door to door, the success of your campaign depends on your communication and marketing strategies. Make sure that the whole world - or at least the whole town - hears about it. In addition to social media, your newsletter or members' magazine, definitely consider neighbourhood posters, or even regional newspapers!
All your activities well insured
Whatever you are planning, keep it safe! However: also think about other risks than Corona.
Your organisation is probably already properly insured in case something happens to members, staff and property (such as the club building or a vehicle). But do you also have the necessary insurance for activities?
A 'fire and explosion liability insurance' is mandatory in many cases. Additionally, a "civil liability insurance" and a "physical accident insurance" for participants are no unnecessary luxury.
What is really crucial for your organisation and what is a nice to have if you have the budget? Your KBC insurance agent is always ready to advise and assist you.