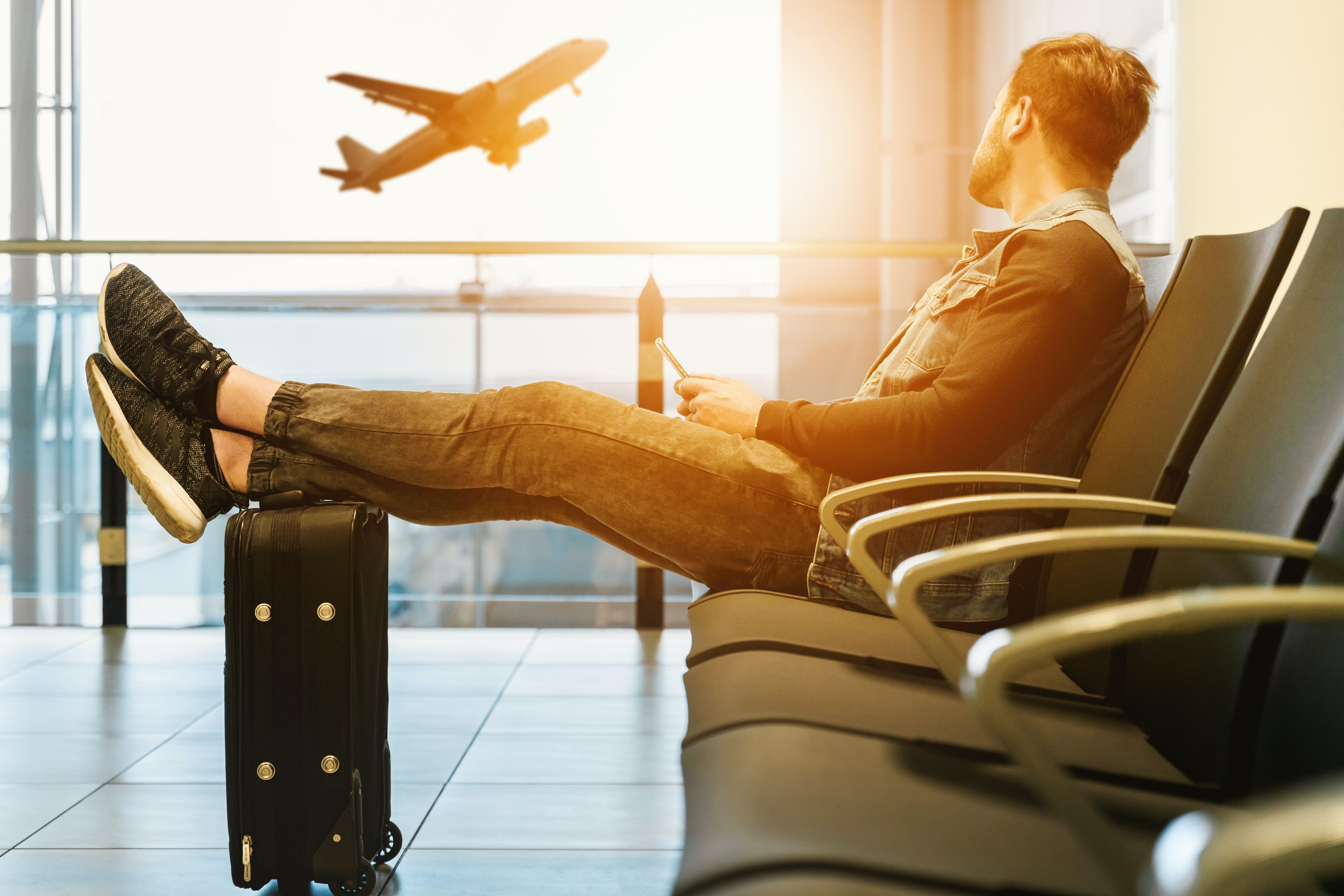 Travel organisations have their hands full again, booking websites are booming and tour operators are running at full speed. And you, have you prepared your trip yet? Maybe it's been a while since you've been on holiday, so we've listed some crucial tips for you.
Travel first from your seat
While you are looking forward to your holiday, you are already having a lot of fun. Browse through the library or borrow travel guides from friends who have already visited your destination. Read up and find out what appeals to you in the country you are visiting.

Online, you will find up-to-date inspiration: well-known sites such as Tripadvisor, but also personal blogs of travellers, will show you the way to the current places to be to shop, eat and sleep. Just google it!

Note: planning is fun, but keep room for spontaneity in your itinerary. You travel to relax and be surprised, right?

Prepare your travel documents
Do you need an international passport? Do you need to apply for a visa? Does your holiday country require inoculations against certain tropical diseases? Are documents needed to import specific medications?

Check it several months before your trip on the government website. There you can also read the travel advice for countries where there is unrest or where natural disasters regularly occur.

Arrange your travel insurance
Thanks to your health insurance and hospitalisation insurance, you are insured to a certain extent when you go on holiday. But before you travel, check which cover you have and for which countries.

Travel assistance insurance is a good addition. It is there for you when you need help on holiday or suddenly have to go home urgently. We also recommend that you consider cancellation insurance. Luggage insurance is useful if you are taking valuable items with you, such as an expensive camera or surfing equipment.

Do you doubt whether you are sufficiently insured for your dream trip? Please contact us.

Prepare your wallet
Can you pay with your normal bank card and credit card in your holiday destination? Check with your bank branch one week before you leave. You don't want to end up finding the perfect travel souvenir on day one, but not being able to buy it because your card doesn't work...

If you also want to pay with your bank card in hotels, it can be useful to have the daily payment limit temporarily increased.

Furthermore, the app Xe Currency Converter helps you to easily convert Thai baht, Peruvian sol or other currencies into familiar euros.

By car? Be far-sighted
Travelling by car? Make sure it is in perfect condition. If necessary, stop by the garage for a professional check-up. Because there's nothing more boring than waiting by the side of the motorway for a breakdown service when you should already be sipping a cocktail by the pool.

Another tip if the road is not your goal: plan your route before you set off. Even if you use a GPS, it is better to have a rough idea of how you are going to get from A to B. This way, you do not have to stress when you encounter a diversion or a traffic jam. That way, you don't have to stress when you encounter a diversion or a traffic jam.

It is also a good idea to find out in advance which roads are subject to traffic jams, where you have to pay tolls and which low-emission zones you will be travelling through. AutoGids magazine has collected all this in an overview per country.

Smart packing
Are you travelling around or staying in one place? Too much luggage is never convenient. Make a clear packing list before you start cramming everything into your suitcase. That way, you will not forget anything and you will be able to think about what you really need on your trip.
Consider:

You can do your laundry anywhere in the world. Bring just enough clothes to arrive well-groomed at the first location where you stay more than one night.

Things that take up a lot of space can usually be borrowed or hired locally: towels, mountain boots, a mosquito net ... don't need to be in your suitcase or rucksack.

How many books do you really read during a two-week holiday? What if you chose e-books?
Collect travel memories
Don't forget your camera! Or make sure there is plenty of room in the memory of your smartphone. On a round trip, you can collect your experiences - photos and a report - day by day with the travel app Polarsteps.

A travel diary is also guaranteed to give you hours of reminiscing. Use it to jot down fine anecdotes full of colourful details, to tuck in tickets or train tickets, to stick in a cute little flower or a beer mat full of droids ...
Have a good trip!


Arrange your travel insurance online
Travel
Travel insurance covers damage while traveling: has your luggage been stolen or do you require hospital admission? Don't worry about the financial consequences.